Face Lifting Makeup Techniques to Help You Look Younger
Are you unhappy with how old you look? Do you feel like you've lost your youthful glow? Luckily, there are a few face lifting makeup techniques that can help you look younger. In this blog post, we'll discuss some of the best techniques to help achieve a more youthful appearance. So, whether you're looking for a quick fix or want to make a long-term commitment to looking good, read on for some great tips!
Amazing face lifting makeup techniques for a younger looking you
Are you concerned about looking older? Many women are, and there are a number of different ways to combat the signs of aging. One way is through the use of makeup.
If you want to take years off your appearance, certain face-lifting makeup techniques can help. You can achieve a more youthful look by using the right products and applying them in the right way.
One of the best ways to lift sagging skin is by using a primer. A face primer will help to smooth out lines and wrinkles, making them less noticeable. It will also help to hold the foundation in place and give your skin a more even appearance.
To apply a face primer, start by dabbing it on your forehead, cheeks, and chin. Then, use a foundation brush to smooth it out over your entire face. Be sure to avoid getting any product on your eyelids, as this can cause them to appear puffy.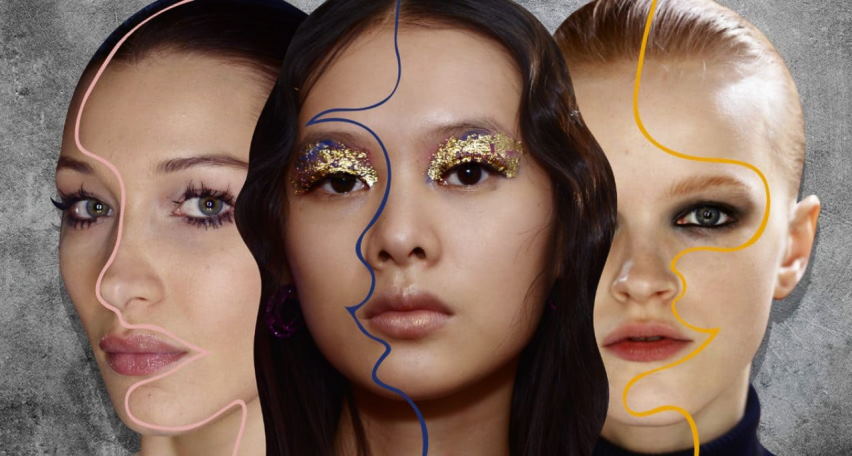 After you have applied the face primer, it's time to apply foundation. Start by applying it in the middle of your face and working outward. Be sure to use a foundation brush, as this will help to blend the product evenly.
Next, apply concealer to any problem areas on your face. For example, if you have dark circles under your eyes, blemishes, or wrinkles that you want to cover up, concealer can help. Apply it with a brush or sponge, and blend it well into your skin.
Finally, set your makeup with a translucent powder. This will help to keep your face looking matte and natural. Apply the powder with a brush or sponge, and then use a setting spray to keep it in place all day long.
By following these simple face-lifting makeup techniques, you can achieve a more youthful appearance that can take years off your age. With the right products and applications, you can look younger in no time. Just remember to always start with a primer and end with a setting powder to ensure that your makeup lasts all day long.
Tips to give yourself a makeup face-lift
When you want to change up your look, there's no need to go to extremes. A simple makeup face-lift can do the trick! Whether you're looking for a fresh and natural look or a more dramatic style, these tips will help you achieve the perfect makeup look.
Start with a clean slate. Make sure your skin is clean and free of excess oil before applying your makeup. This will help your makeup go on smoothly and evenly.
Prime your skin. Use a primer before applying your foundation to help create a smooth canvas. This will also help your foundation last longer throughout the day.
Conceal imperfections. Use a concealer to cover up any blemishes or dark circles. Be sure to blend well, so there are no visible lines.
Choose the right foundation. When choosing a foundation, pick one that closely matches your skin tone. You don't want your face to look cakey or overdone.
Add some color. Use a bronzer or blush to add some color to your cheeks. Be careful not to overdo it, you want a natural flush of color.
Define your eyes. Use eyeliner and mascara to define your eyes and make them pop!
Perfect your pout. Apply a lip color that complements your overall makeup look. If you're going for a natural look, stick to a nude or light pink shade. For a more dramatic look, try a bolder color.
Set your makeup. Use a setting powder or spray to help your makeup last all day.
Following these simple tips, you can give yourself a makeup face-lift in no time!